CONGRATULATIONS! YOU'RE ONE STEP AWAY FROM BECOMING A BESTSELLING AUTHOR.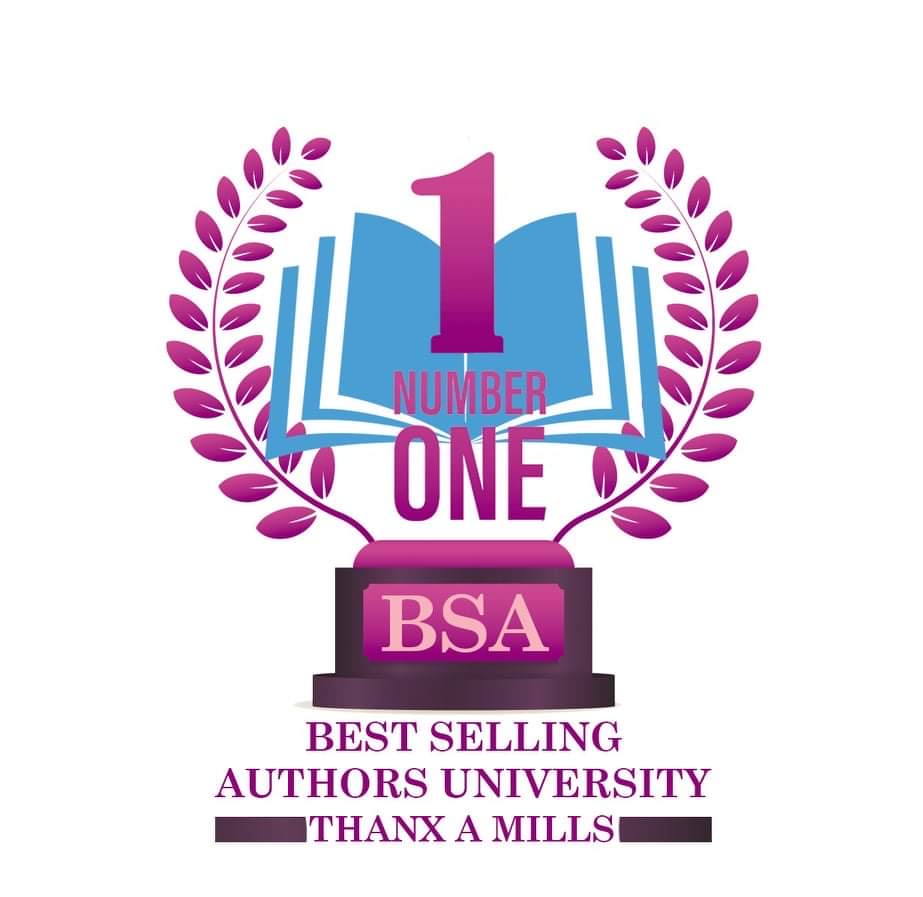 Best Selling Authors University is the only school that teaches aspiring authors and self-published authors How WRITE, PUBLISH, MARKET and SELL books so they can become an Amazon Bestselling Author, gain brand authority, maximize book sales, and create companion products and services.
Best Selling Author University will teach you how to go from a complete manuscript to a bestselling book in record time!
WHAT YOU WILL LEARN
HOW TO AVOID THE FIRST TIME AUTHOR MISTAKES AND RETAIN MAXIMUM ROYALTIES- You wrote it so you deserve to capitalize on it!
SELF-PUBLISH YOUR BOOK WITH EASE - Learn our step by step method that will show you how to publish on the various platforms, in the correct order, while having mass distribution.
GET INCOME FROM BOOK SALES BEFORE IT IS PUBLISHED - How to pre-sell the book and maximize sales without a large social following- The way Sonja Pinckney Rhodes sold 130 books in 2 days
CONVERT YOUR BOOK INTO SIGNATURE PRODUCTS & SERVICES - The must-have strategy to appeal to your target market and get premium paying customers after the book is released .-How Dr. Janell Jones made $3,000 in 1 week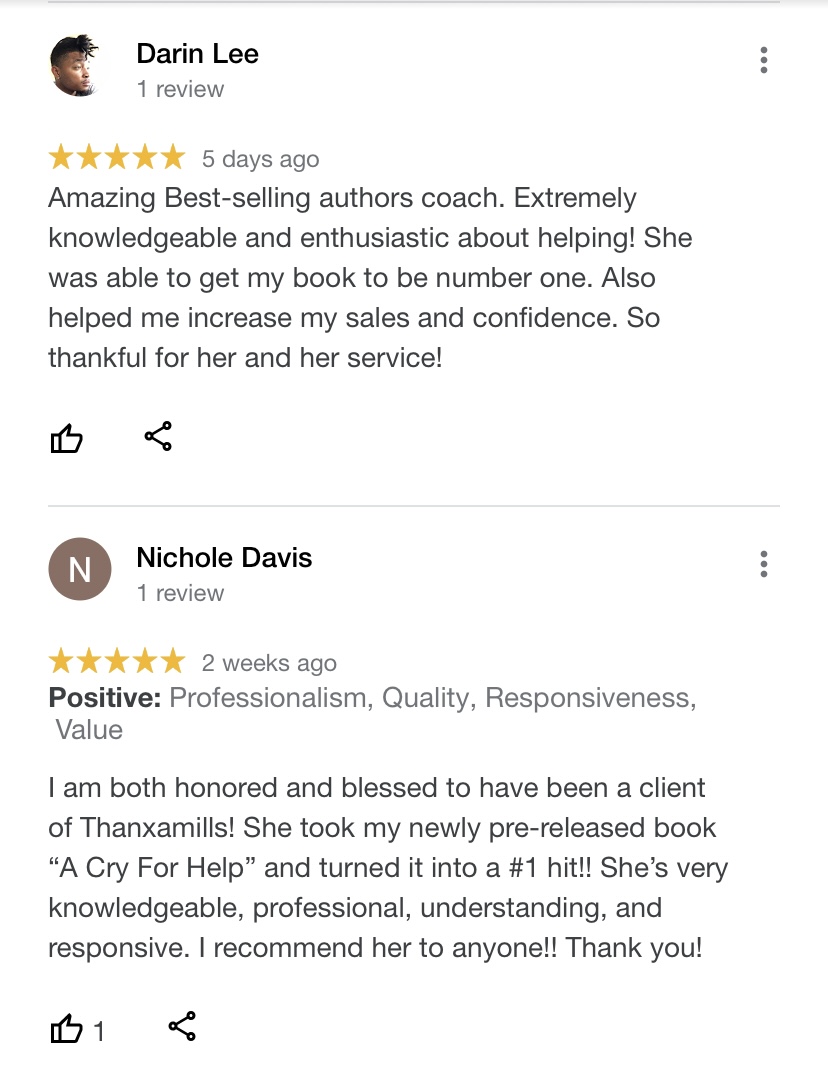 Customer Reviews From Google
Customer Reviews From Google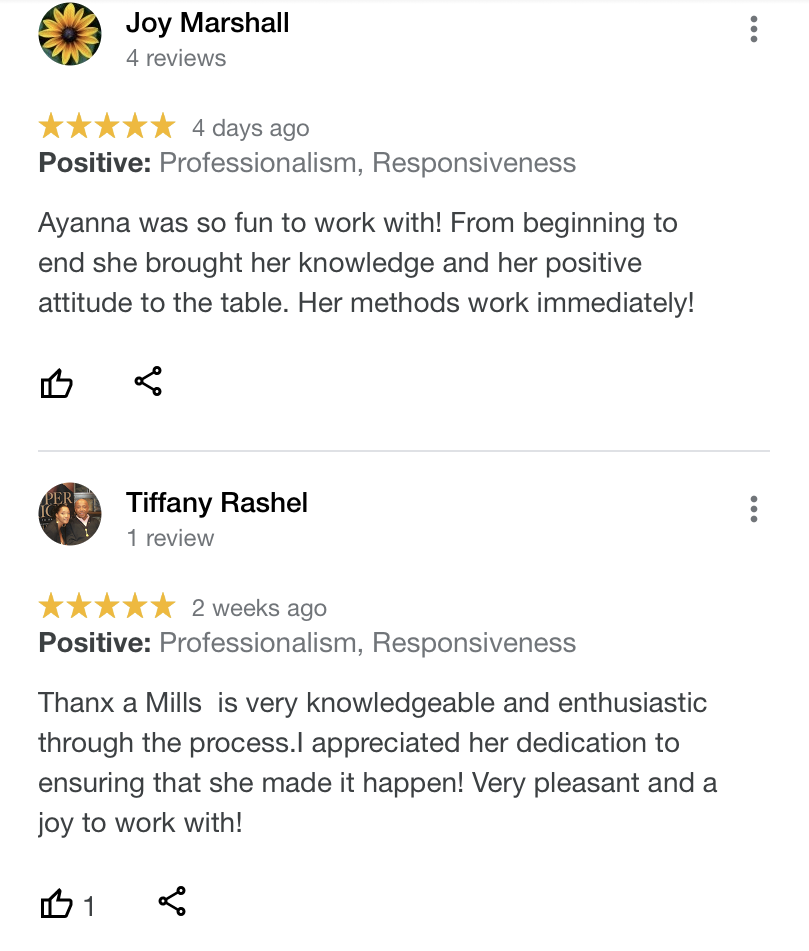 Customer Reviews From Google
Hear From Our Clients
___________
Ayanna Mills-Ambrose (Gallow) is the CEO of Thanx A Mills, LLC- Literary Firm. Ayanna help authors, aspiring authors, and goal-getters to write, market, and publish books so that they can maximize book sales, become bestselling authors, and gain authority within their niche. Ayanna Mills-Ambrose is also an Evangelist and an 18X bestselling international author. Ayanna books are bestselling in the US, UK, Canda, India, France, and Japan.Ayanna has helped over 150 authors and aspiring authors, to become bestsellers.